If you are the team captain then on each live Challenge page you will see a "Submit your answer" box

Paste your answer into this box and press Submit. You should only enter a letter-for-letter decrypt of the message in this box and nothing else. We are not looking for a description of how you cracked the cipher, what sort of cipher it is, or any commentary on it. Our solution checker will strip out any punctuation and spaces and will convert the result to uppercase. It has already done the same to our answer, and it will compare the two to see how similar they are. If they match then you have cracked the cipher and scored 100%.
DON'T FORGET TO SUBMIT YOUR ANSWER FOR BOTH PARTS OF THE CHALLENGE, PART A AND PART B, AND TAKE CARE TO SUBMIT THE RIGHT ONE FOR EACH!
If you are not logged in as the team captain you can't submit the solution and you will see a reminder of that at the top of the page. Once the team have agreed on a solution make sure the Captain submits it for you!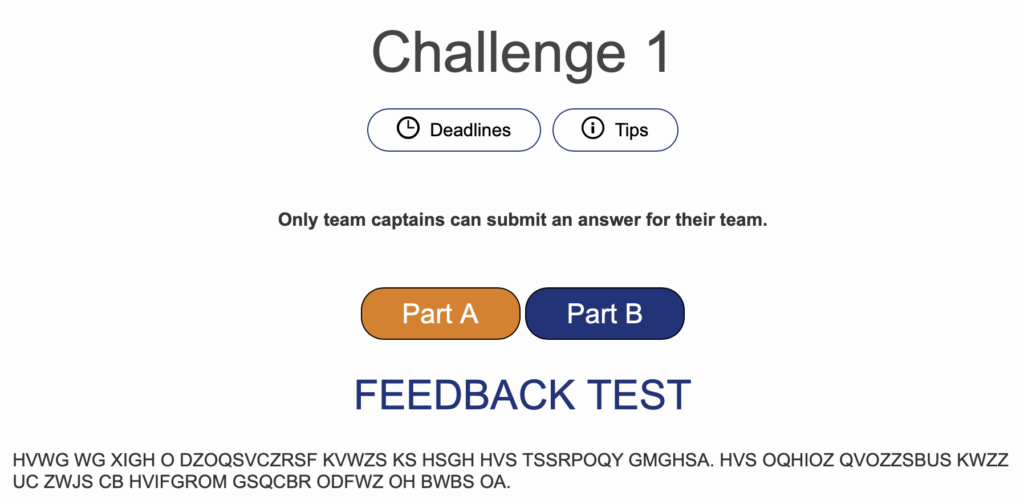 Once you have submitted a solution it will appear, together with your score under the submissions tab in your account page. You can click on any of these to see what you submitted.

Here you will get feedback on your answers so you can see how you are getting on. If you have made a mistake you can resubmit as long as that round is still live. For later rounds we will delay the feedback to make the competition more interesting, so you should still check your answers carefully yourself!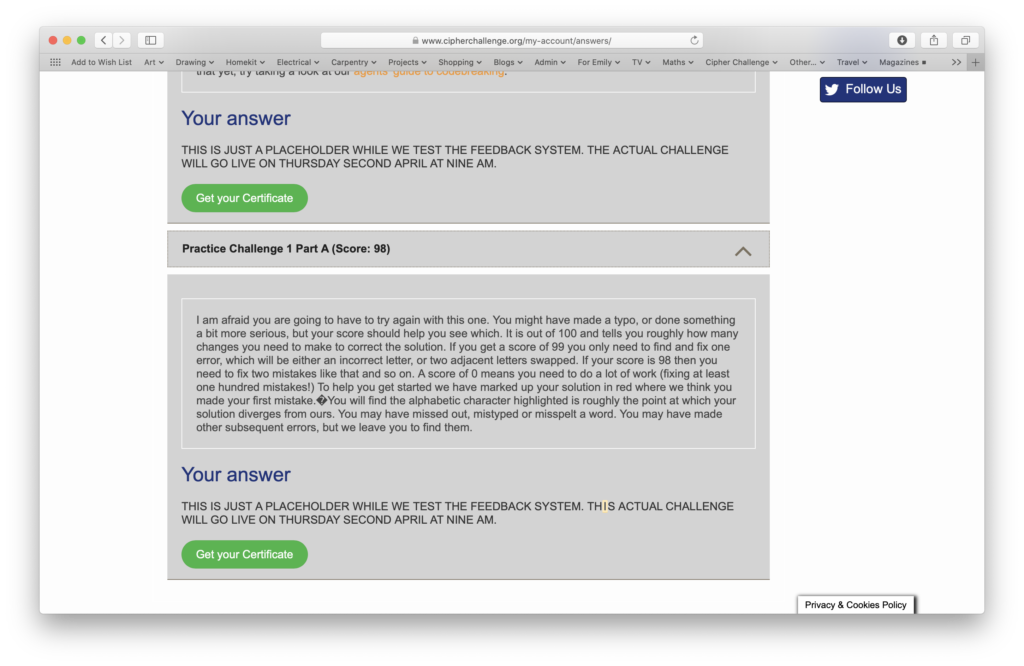 Once you have completed a challenge you will get a congratulations message in the feedback section.