These puzzles have been set by the experts at GCHQ. The difficulty levels are gauged using the Enigma Rotor Scale, which you can find described at https://www.gchq.gov.uk/information/enigma-rotor-scale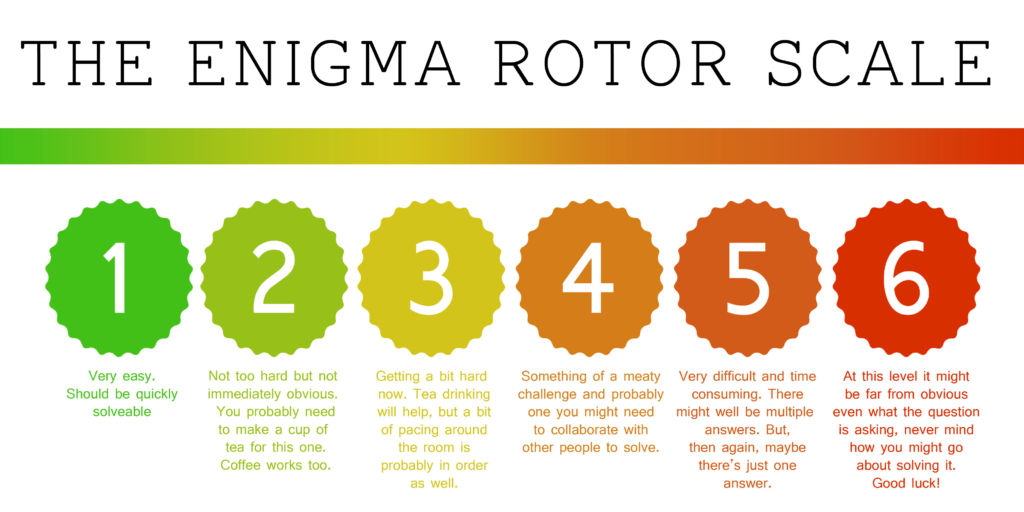 Very easy. Should be quickly solvable.
Not too hard but not immediately obvious. You probably need to make a cup of tea for this one. Coffee works too.
Getting a bit hard now. Tea drinking will help, but a bit of pacing around the room is probably in order as well.
Something of a meaty challenge and probably one you might need to collaborate with other people to solve.
Very difficult and time consuming. There might well be multiple answers. But, then again, maybe there's just one answer.
At this level it might be far from obvious even what the question is asking, never mind how you might go about solving it. Good luck!